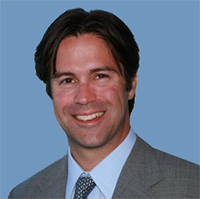 Erik D. Augustson
Senior Vice President
Erik Augustson has more than 15 years of M&A advisory experience in New York, London, Hong Kong, and Washington, DC. Over the course of his career, Mr. Augustson has closed transactions across a wide breadth of industries, including Energy, Chemicals, Industrial Manufacturing, and Aerospace & Defense, with cumulative executed transactions totaling over $12 billion.
Prior to joining England & Company, Mr. Augustson was the Director of M&A at the boutique investment bank Taylor Advisory, LLC for over 10 years. Erik started his career in the M&A division of Citigroup, Inc.
Mr. Augustson earned his BA from Brown University with a double major in Business Economics and Organizational Behavior Management with honors and his MBA in Finance from The Wharton School at the University of Pennsylvania.